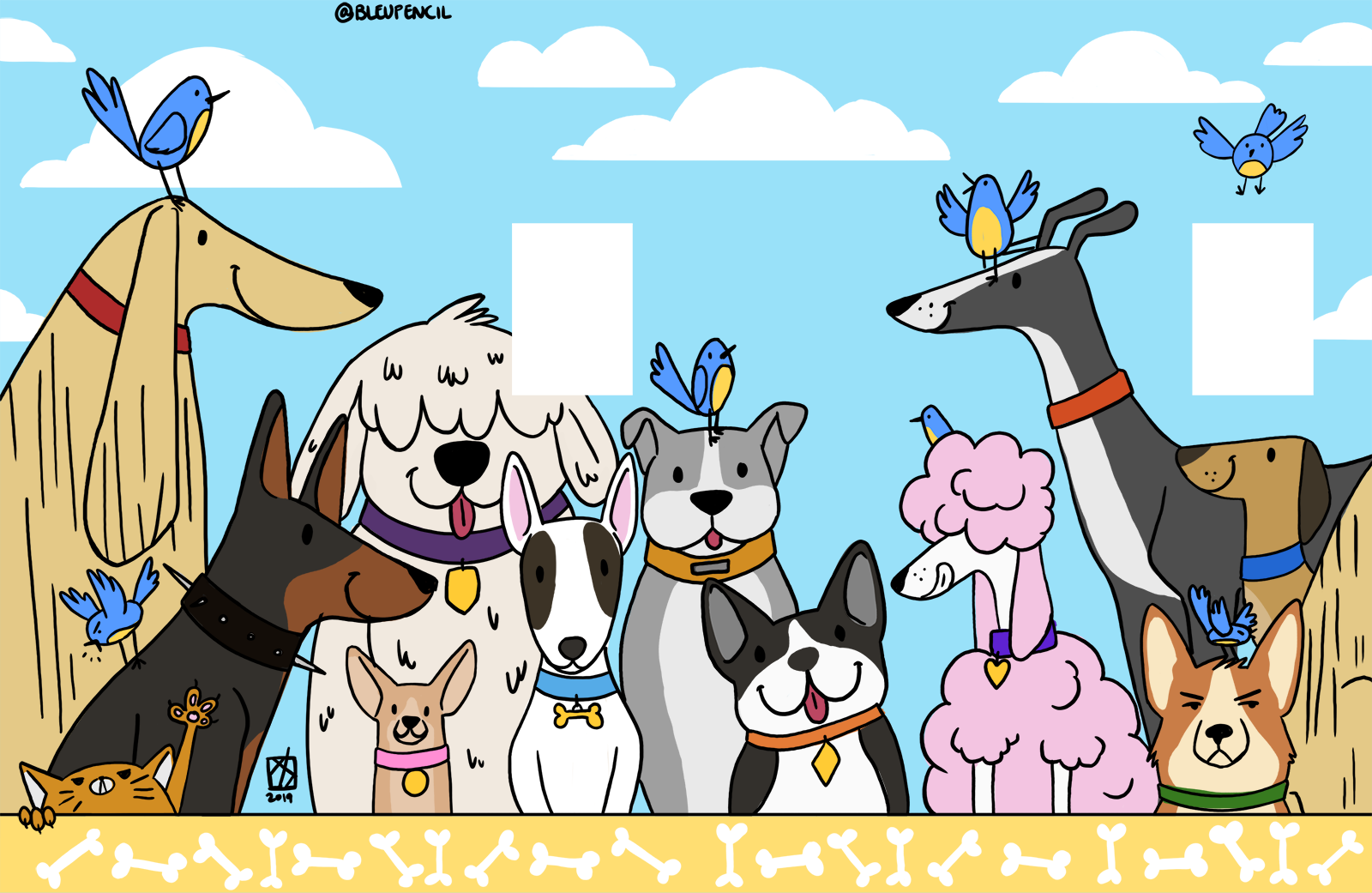 Urban Smart Project
Traffic Signal Box
I had an opportunity to contribute to some street art in my local area. We have these big metal boxes throughout the city which house the circuitry for traffic lights. There's been an
ongoing initiative
for years with local councils to paint them up and make them look "pretty" instead of just being big ugly grey metal things on street intersections. It's also an anti-graffiti incentive.
I've been dying to do one for years but never had the confidence. Offers only crop up twice a year and they're very much in high demand, so it's first come first serve. This time I decided to say a big boohoo to my confidence issues and sign up for a box. Well I got one! So I got busy designing to submit my concept.
The idea is in relation to a few very worrying and painful incidents that have happened in our area recently. Some sick fool has been putting poison or baited food in the public off-leash dog parks. Consequently, the dogs who impulsively eat everything and anything they find have ended up being taken to the vet in varying states of physical stress and illness… and a few have sadly passed on.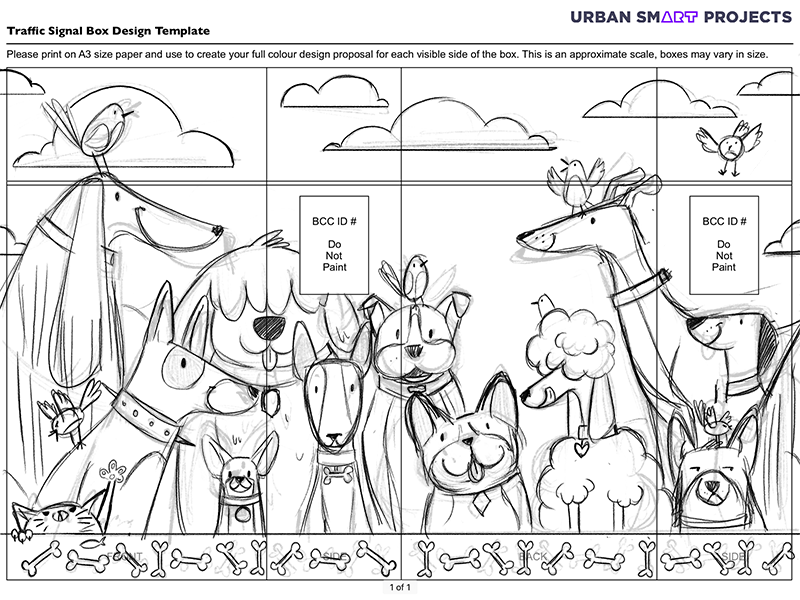 This is my contribution to the memory of those dogs. I didn't know any of them, but I'm absolutely horrified that someone would do such awful things to these beautiful creatures and consequently cause pain to their owners and loved ones. It's murderous and sick. I feel helpless and extremely sad for people with dogs who are afraid to take their furchild out for exercise to these parks.
It's not a nice story, but it is my hope that people get a kick out of the finished product it brightens their day. The birds are symbols of freedom and spirits. I had to put an arch nemesis cat in there too. I am a cat lady after all 
I created a 3D mockup in Blender to see how it looks, and although my texture mapping skills are somewhat amateur, this is a result I'm satisfied with.
The original design was not approved, but they didn't dislike it. It simply didn't quite fit the criteria for their purpose of it being anti-graffiti. There was too much plain space in the sky and the clouds.
To be continued when the project is complete...