About Me
I'm a multimodal digital creative with a passion for illustration, animation and design, and a light-hearted, variable style. Projects and work that incorporate diversity, collaboration and contributing to the betterment of individuals and communities are what get me up in the morning... along with a good strong cup of coffee!
I am practical, progressive and open-minded, with an innate curiosity and playfulness that lends itself well to a variety of work and mediums. My goal is to create content that is humanitarian in nature, to educate, inspire growth and facilitate personal change through story, visual media and communication. I am driven and interested with a high amount of mental energy and a love of the conceptual stages of a project.
As an individual, my work is a reflection of my inner landscape. It is a love of the natural world and limitless possibilities for humanity, the pure joy of making, and being able to help out that fuels my professional and personal life. Even though I have several qualifications, as a life-long learner, I am continuously engaged in learning and growing through education and experiences.
I sincerely believe in the adage
"be the change you want to see in the world"
and strive to live by example.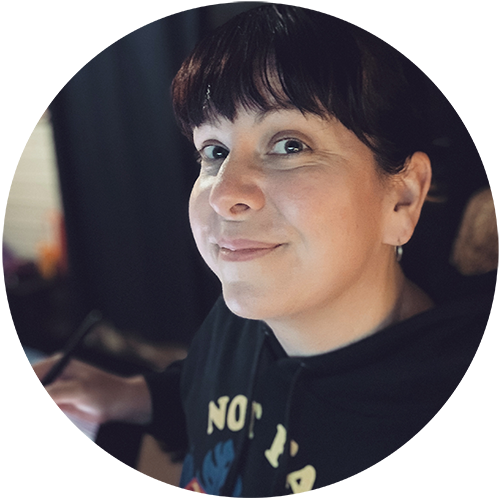 Services
From character designs to illustrations, logos, animations, print collateral, and user interfaces and experiences - I have a diverse range of skills to assist you in your goals. I work best when it's a team effort, even if it's just you and me, so reach out by clicking the link below and let's see if it's a good fit for you!
Process
As I have a disability which can impact communication - I work best with others when written and visual communication is involved, for the sake of clarity and understanding. How we connect will depend on availability for each of us, however I am extremely flexible and use a combination of face-to-face, video calls and emails. Communication is key to getting the job done well so we can meet your needs.